i got the Bracket for 2018 11-inch iPad Pro (USB-C) and tested Scanner sample app.
it worked fine but …
after fix the cube at a certain distance applied, it shows like this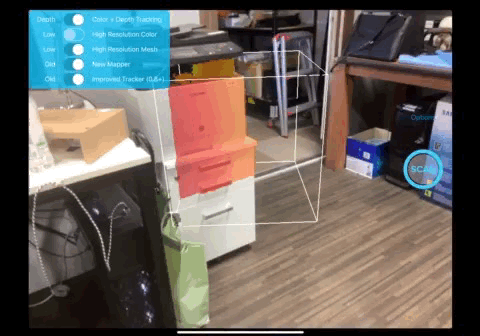 the scanning cube runs away. how can i fix this ? or should i wait for next SDK release ?
Detailed information here with modified sample source code(fix cube distance) i've tested some.
other devices(10.5 iPad pro gen2 and iphone 6s+) work fine with any options.
SDK 0.9 sample(using STCaptureSession) seems good.
but the cube runs away with SDK 0.9 low-level sample scanner and 0.8.1 SDK scanner.
the cube stays with depth only tracking but the it tremble little while scanning.